Subway Have Created A Six- FOOT Long Pigs In Blanket Sub As Part Of New Festive Menu
Subway has today revealed its brand new 6ft version of its Pig In Blanket sub – and it's the largest festive sandwich you'll find!
The extra large Sub is thought to be able to feed up to three households – fitting perfectly in line with the new government guidelines, where they'll be able to meet up during the five-day festive period.
The sandwich experts have dubbed the savoury treat the 'Tiger Pig'.
They have revealed that it includes 36 delicious pigs in blankets, 64 slices of American cheese, 24 slices of tangy red onion, 96 slices of juicy tomato and 96 slices of mixed peppers.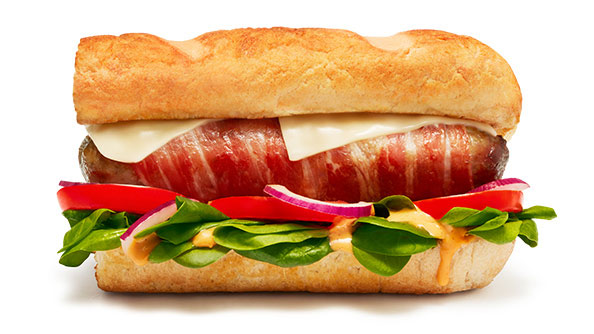 These delicious ingredients will be placed on a bed of spinach, inside a plaited roll of Subway's crusty tiger bread – which is also brand new.
To complete the feast, it'll be topped with the sandwich companies famous Southwest sauce.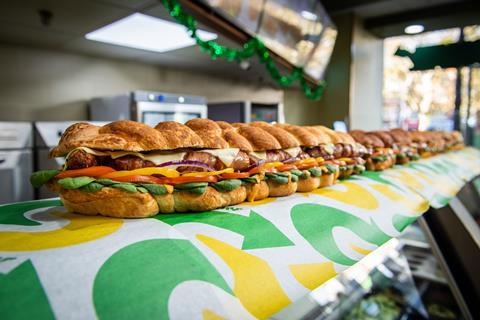 This is just one of the Subway Christmas range.
If you're looking for a sweet treat to compliment the Tiger Pig, the Christmas Chocolate Orange Cookie and Mince Pie Cookie are now available individually or can be bought to feed the family in a 12-cookie selection box.
Subway have really pulled out all the stops with their Christmas specials this year.